Events
PRIMA prides itself in being the #1 source in networking for public risk management professionals. Join us to collaborate and be inspired!
Sunday June 3, 2018
Welcome Reception
6:30 PM-8:30 PM | Marriott, Ballroom 5 & 6
Sponsored by Munich RE, this year's Welcome Reception is one you won't want to miss. Open only to PRIMA conference attendees and their guest to enjoy a lively reception, open bar and a few special guests!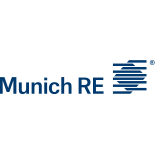 Monday June 4, 2018
Awards Luncheon
12:15 PM-1:30 PM| Sagamore Ballroom 4-7
Join us as we honor our industry's top influencers.
Dessert Reception in Exhibit Hall
1:30 PM-2:00 PM | Hall J
&
Exhibit Hall Reception
4:15 PM-5:30 PM | Hall J
The exhibit hall is an integral part of your PRIMA Annual Conference experience. PRIMA has organized several special events for you to mix and mingle with over 90 companies on display with products and services that will assist you in your quest to improve work efficiency and save money in the process. And don't forget to bring your Business Cards!
Tuesday June 5, 2018
Exhibit Hall Luncheon
12:15 PM-1:30 PM | Hall J
Have lunch on us! Enjoy a fabulous lunch buffet in the exhibit hall and dine with friends and colleagues.
&
PRIMA Signature Social Event
7:00 PM-10:00 PM| Punch Bowl Social
Sponsored by Arthur J Gallagher and Genesis join us for the party of the year! Let's shake a tail feather and put this one in the books. #weliketoparty
*Shuttle Service Available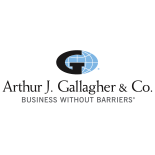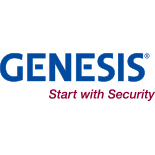 Wednesday June 6, 2018
PRIMA's Annual 5k Fun Run/Walk
6:00 AM-7:00 AM |Downtown Indy

Sponsored by Euclid, our annual 5K Fun Run/Walk is the perfect early morning networking event! Join your fellow peers and industry partners in a timed 5K race. Net proceeds from registration will benefit Drug Free Marion County, a local organization dedicated to reducing and preventing substance abuse.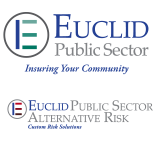 PRIMA's Membership Luncheon
12:30 PM-1:30 PM |Sagamore Ballroom 4-7
Join PRIMA as we discuss the state of the association and the upcoming years new ventures.
*Indianapolis proves itself to be a walkable metropolitan area. PRIMA will provide light shuttle services to the Tuesday Night Social Event for those of age and/or with disabilities. Shuttle pickup will be from the Marriott and the Westin.