Conference Overview
20/20 Science: Expanding the Vision
Boston Convention & Exhibition Center • 415 Summer St. • Boston, MA 02210
April 2–5, 2020
The conference will begin with concurrent sessions on Thursday, April 2, at 8:00 AM and end on Sunday, April 5, at 12 Noon.

NSTA Statement Regarding the 2020 National Conference on Science Education in Boston and Novel Coronavirus (COVID-19) Outbreak
The deadline to submit proposals was April 15, 2019.

Browse sessions

View the Conference Preview
The Kavli Foundation Keynote Speaker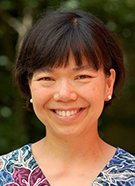 Jane Luu
Astrophysicist and Scientist/Engineer at Draper Laboratory, Cambridge, MA and
Adjunct Professor at The Centre for Earth Evolution and Dynamics
at the University of Oslo, Norway (
in addition, the Asteroid 5430 Luu is named in her honor
).
Thursday, April 2, 2020
9:15–10:30 AM
NSTA wishes to thank The Kavli Foundation for sponsoring this speaker.
_________________________________________________________________________
Special Evening with Camille Schrier

Miss America 2020
Camille Schrier
Join Miss America 2020 Camille Schrier on Wednesday evening, April 1, for a special NSTA preconference event. Camille will share her passion for science education and her work in promoting women in the engineering and technical fields. She will also talk about her work to bring awareness about opioid addiction and her Drug Safety and Abuse Prevention initiative.

Camille Schrier graduated with honors from Virginia Tech with dual Bachelor of Science degrees in Biochemistry and Systems Biology. Currently, she is pursuing a Doctor of Pharmacy at Virginia Commonwealth University and is a certified Naloxone trainer in the city of Richmond. During the Miss America pageant last December, she showcased the catalytic decomposition of hydrogen peroxide for her talent presentation.

Preconference Event:
Wednesday, April 1, 2020
6:30–7:30 PM
Conference Pricing
Earlybird*
Advance*
On-site
Full Registration
2/21/20
3/13/20
after 3/13
NSTA Member
$305
$335
$360
MAST Member**
$305
$335
$360
Nonmember
$395
$425
$450
Retired NSTA Member
$200
$215
$240
Full-time Student
$120
$135
$160
Earlybird*
Advance*
On-site
One Day Only (Thu, Fri, Sat)
Non-Student
(Member or Nonmember)
$210
$230
$250
Full-time Student
$90
$95
$105
Earlybird*
Advance*
On-site
Last Day Only (Sunday)**
Non-Student
(Member or Nonmember)
$130
$135
$140
Full-time Student
$60
$65
$70
Please note the Exhibit Hall is not open on Sunday.
Earlybird*
Advance*
On-site
Nonteaching Spouse/Guest Attending
All
$130
$155
$175
*Earlybird deadline: February 21, 2020 *Advance deadline: March 13, 2020

**Chapter Member:
Massachusetts Association of Science Teachers (MAST)

How to Attend an NSTA Conference on a Budget
Graduate Credit
Boston national conference attendees can earn one (1) graduate-level credit/unit in professional development through Cambridge College, course #NSTA SCI 608. To obtain credit/unit, you must be registered for the Boston national conference, complete the required assignments, and pay a fee of $100 for one credit/unit. A session attendance log is also required. Register for graduate-level credit/unit by Sunday, April 26, 2020, and submit the required assignments by Tuesday, December 15, 2020. Click here for complete details.

Conference Program Strands
To help you make the most of the professional development opportunities available at the NSTA Boston National Conference, the Conference Committee has planned the conference around four strands that explore topics of current significance, enabling you to focus on a specific area of interest or need.
Event Sponsors
NSTA and the Conference Committee are extremely grateful to the following companies and associations for their generous support and contributions to the 2020 National Conference on Science Education.
Sponsors
Contributors
Conference Committee Leaders
Sean Musselman
Conference Chairperson
Science Specialist
Burlington MA Public Schools
123 Cambridge St.
Burlington, MA 01803
Pam Pelletier
Program Coordinator
Science Education Consultant
Retired Director, Boston Public Schools
Palmetto, FL
Jennifer L. Craddock
Local Arrangements Coordinator
K–8 Science & Technology / Engineering
Curriculum Coordinator
Newton Public Schools
100 Walnut St.
Newton, MA 02460